Keep Your Lincoln Running Smoothly with Regular Oil Changes in Randolph, NJ
No matter what you drive, your engine will require fresh oil and a new filter every few thousand miles.  Ignoring this critical service can lead to a number of issues, so let Performance Lincoln in Randolph, NJ give your vehicle the oil and filter change it needs to run for years to come.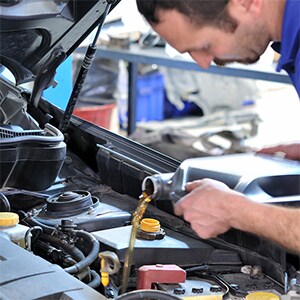 Why Oil Changes are Important
Your engine oil is the only thing preventing the moving metal parts inside your engine from directly contacting each other. This protective layer not only prevents metal-on-metal contact at thousands of RPMs, but it helps dispel heat as well. Over time, extreme heat and friction will reduce oil's ability to properly coat and lubricate your engine parts, resulting in premature wear thanks to both friction and immense heat. Replacing your oil and filter will help give your engine the protection it needs to run safely and smoothly for hundreds of thousands of miles.
When Should I Have My Oil Changed?
If you're not sure of the oil change interval for your vehicle, the best place to start is with your owner's manual. If you're still not sure, having your oil changed every 3,000 to 5,000 miles will generally be good enough to keep your engine in good shape. Of course, you can check your oil using the dipstick and check both the depth and color. If your vehicle is low on oil or it is incredibly dark in color, it's probably past time for your next oil change.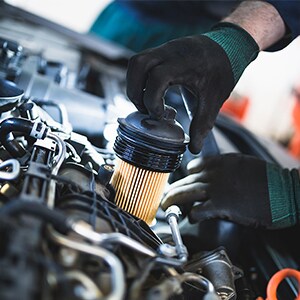 We're sorry, we do not currently have any specials published. Please check back soon or contact us for more information.
Schedule Your Oil Change Today!
Chances are you have an idea of when your next oil change should be, so get ahead of the game and schedule your appointment today! Our expert Lincoln technicians are waiting at or Randolph, NJ Lincoln service center to give your vehicle the care it deserves.
Hours
Monday

9:00AM - 8:00PM

Tuesday

9:00AM - 8:00PM

Wednesday

9:00AM - 8:00PM

Thursday

9:00AM - 8:00PM

Friday

9:00AM - 8:00PM

Saturday

9:00AM - 6:00PM

Sunday

Closed